I will arise and go now and go to Innisfree. Well not quite. I won't be making a visit to the beautiful Lough Gill on this occasion. The wonderful county of Sligo is my destination with its magnificent wind swept beaches and its mythical and majestic mountains. We are very lucky that county Sligo is only one and a half hours away by car from us here in Co Westmeath and I am fortunate to be able visit many times throughout the year.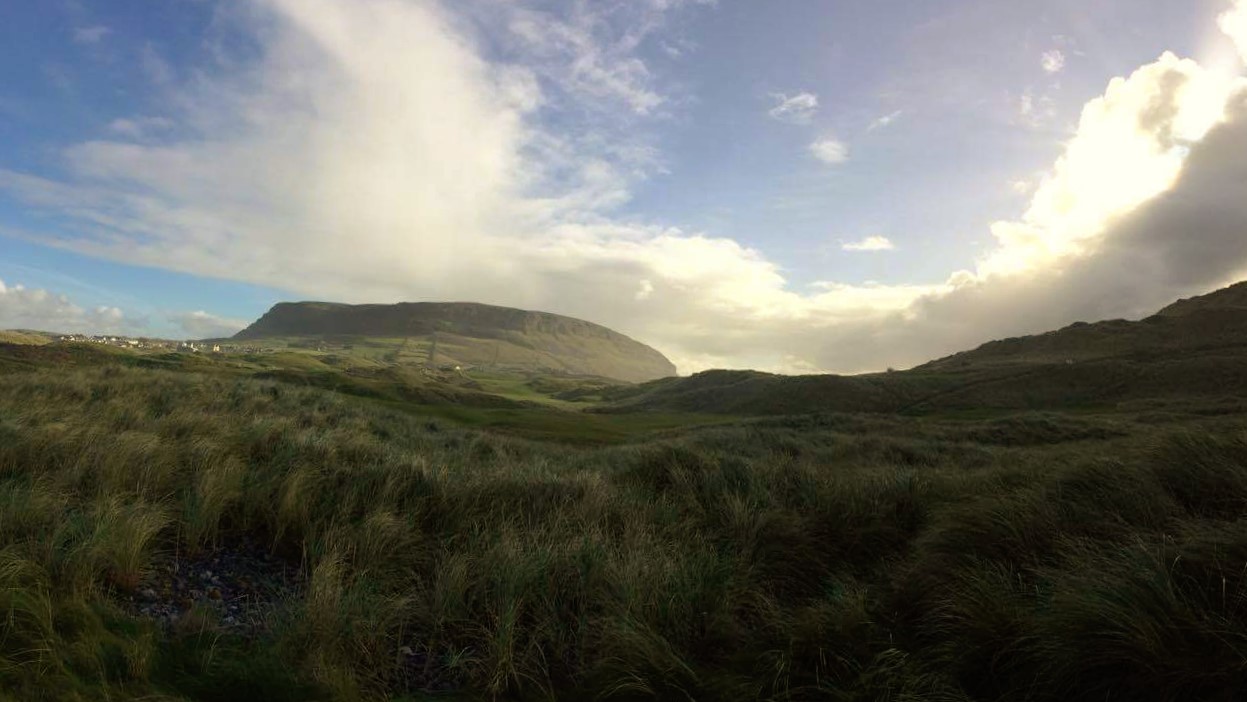 As I approach Sligo from the East I am confronted by the magnificence of Knocknarea and the thimble like construction perched on the summit that is Queen Meab's Cairn. I am very fond of Queen Meab for obvious reasons! This warrior queen is part and parcel of Irish mythology and if anyone deserved to be buried on such an awesome spot as Knocknarea it is definitely her. Standing at 1,073 feet, Knocknarea sits on the Cuil Irra peninsula dividing the bays of Sligo and Ballysadare. The Neolithic passage tomb as yet unexcavated is the largest of its type outside the Bru na Boinne complex in County Meath and is thought to have been constructed around 3000 BCE.
My first pit stop is Strandhill where I love to amble along the dunes and breathe in the fresh sea air. Afterwards I usually try and have a seaweed bath if time permits (it usually does). It's a wonderful way to relax and revive. If you are in need of some sustenance or a strong cup of coffee I can highly recommend Shells café which is very close to Voya seaweed baths.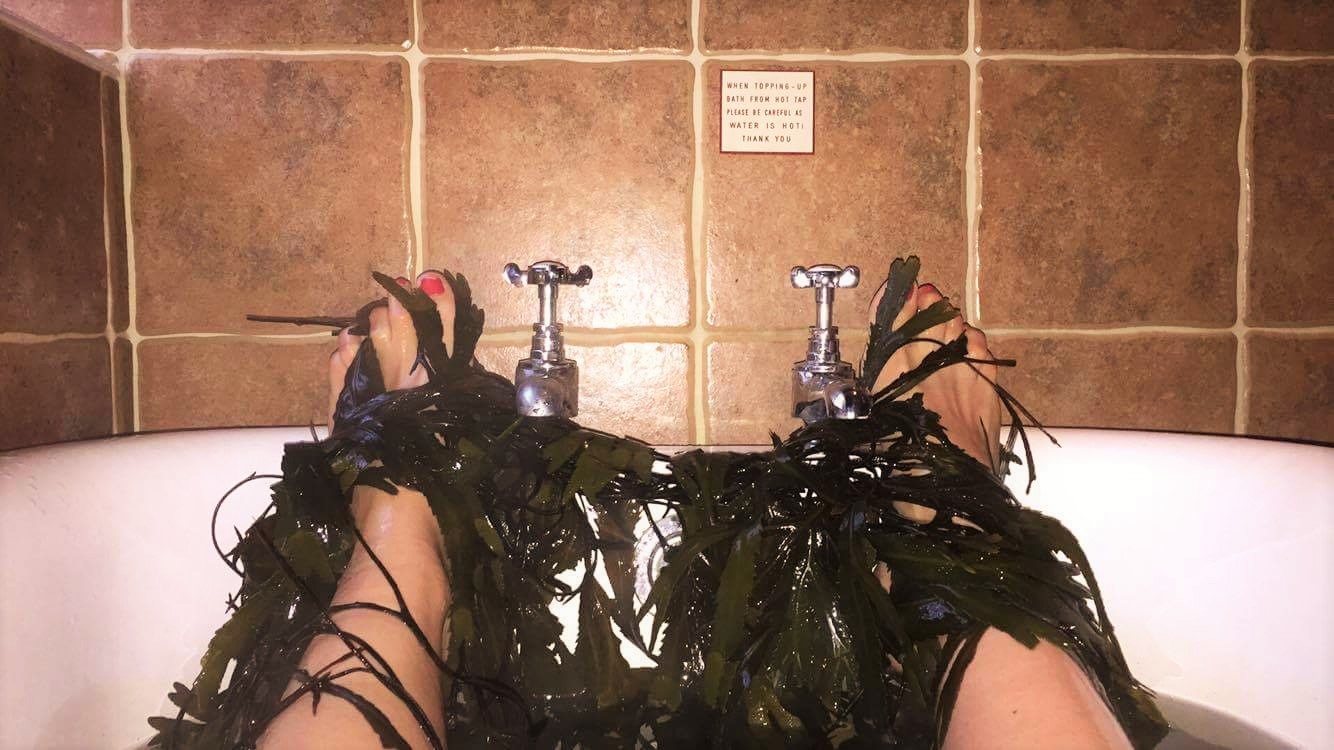 On to Sligo town and I am glad to say Meab Enamels has a long and fruitful relationship with The Cat and the Moon on Castle Street which is right in the centre of town. Owned and established by Martina Hamilton, The Cat and the Moon has a fantastic selection of artisan Irish crafts which are 100% designed and made in Ireland. You can find a nice selection of our original collection here. Everything from brooches and pendants to Meab earrings and bracelets.
William Butler Yeats is recognised as one of the world's literary greats and a trip to Sligo wouldn't be complete without paying a visit to the spot where the Irish Nobel Laureate is laid to rest. His grave can be found in Drumcliffe churchyard "Under bare Ben Bulbens head". This picturesque spot can be found on the main road from Sligo to Donegal. There is a beautiful café and craft shop situated here and we are delighted to say that you can find Meab Enamels jewellery here too!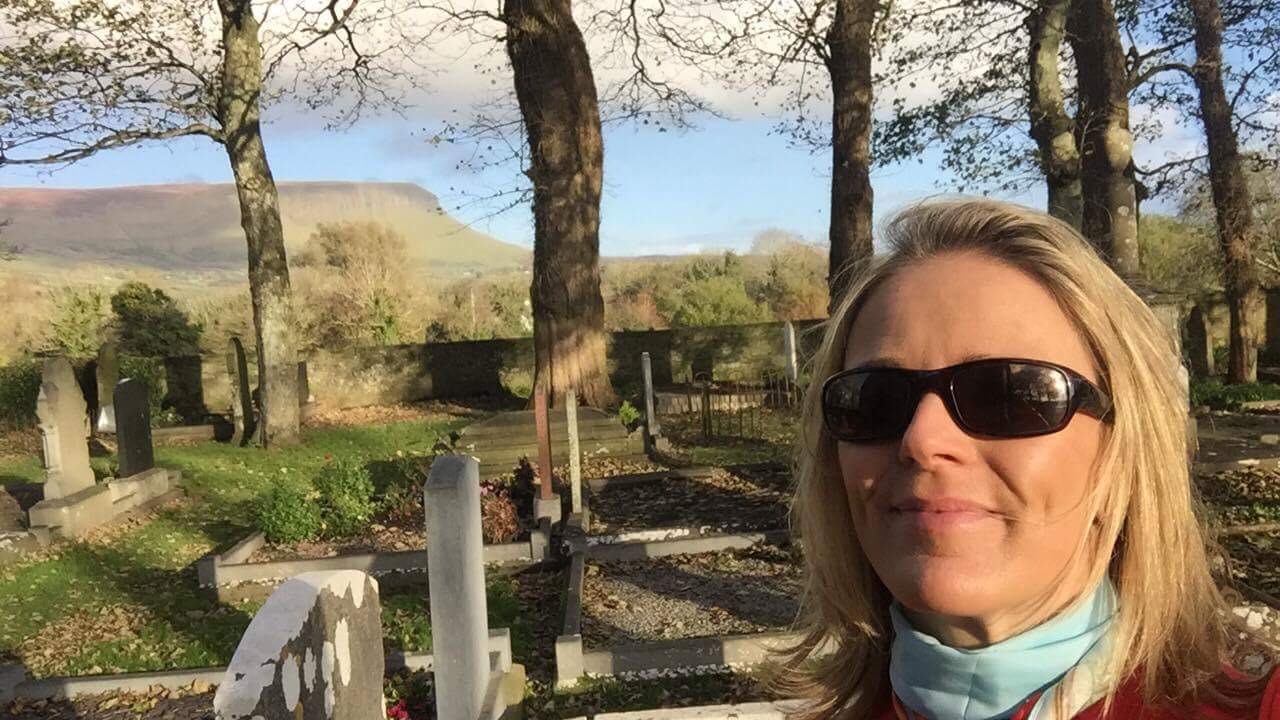 Yeats who was born in Sandymount Co Dublin moved to Sligo as a child when his family relocated to his mother's ancestral home. Its landscape became, over time, both literally and symbolically, his "country of the heart". He was one of the main figures in the setting up of the Abbey Theatre in Dublin. A theatre established for the purpose of performing Irish and Celtic plays. He also served as a senator for the Irish Free State from 1922 to 1928.
He died in Menton, France in 1939 and it wasn't until 1948 when he was returned to Ireland where he had said 10 years previously to his wife Georgie "plant me in Sligo". He was indeed "planted" in his beloved Sligo and the epitaph on his grave stone is from his last poem; Under Ben Bulben, and it states: Cast a cold eye On life, on death, horseman, pass by!