When the Irish decided on a date for celebrating Patrick, they couldn't have timed it any better. It usually coincides with the first days of Spring and would you believe the temperatures have started to rise just this week. The sun is shining and thankfully at Meab Enamels all is well with the world.

We have been very busy travelling around to our customers in all corners of the country. These are our first trips of the year and it is essential to have plenty of jewellery available in anticipation for Patricks Day.
An overnight trip to Co Clare and Connemara last week was very productive. Our Meab Silk Scarves are being sold in more and more shops around the country with the design and colour proving to be very popular.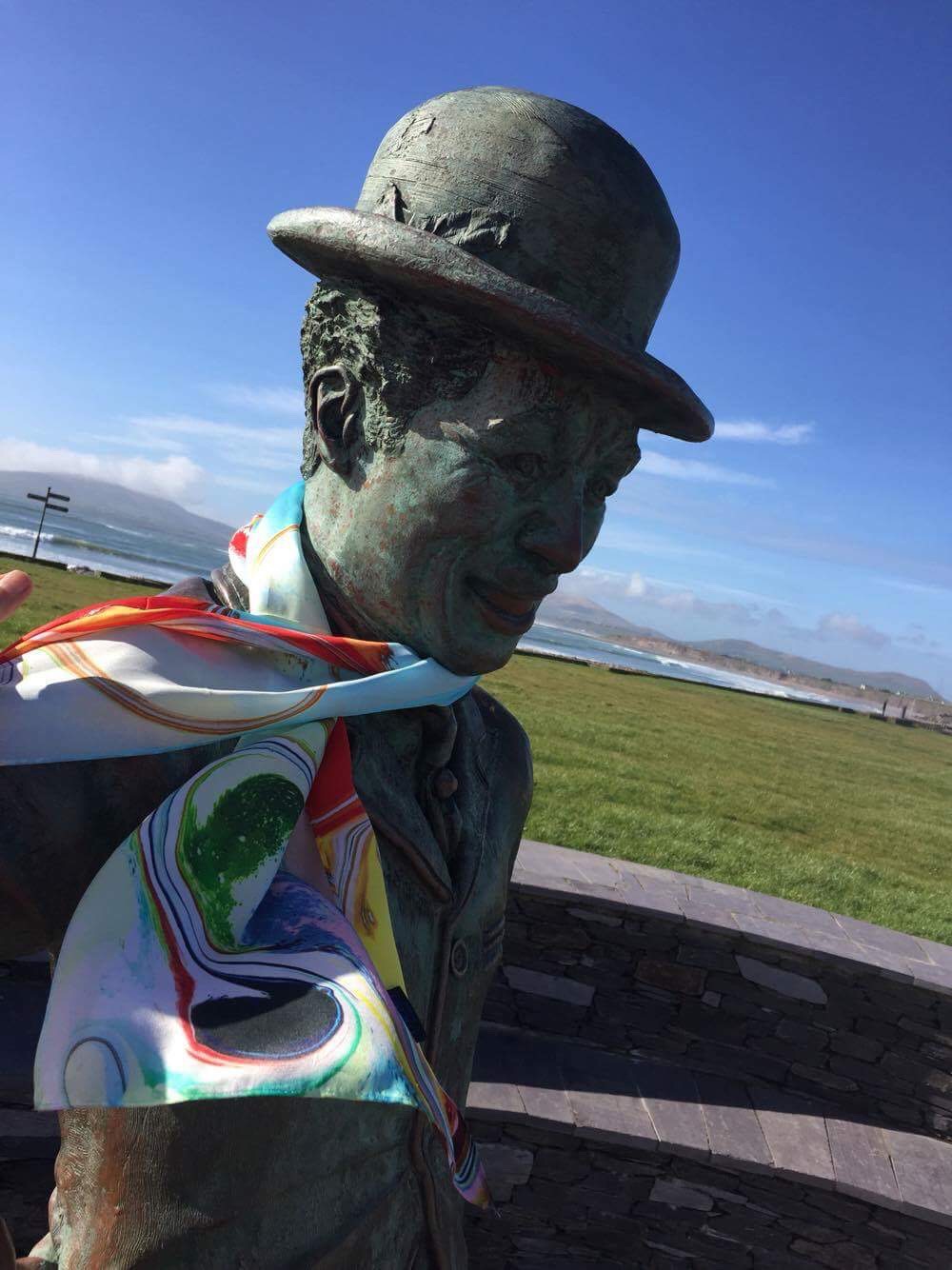 Just today we were in Co Kerry and passed through the lovely town of Waterville where you can find a statue to the one and only Charlie Chaplin. What's this about I hear you ask? The town was a favourite holiday spot of Charlie Chaplin and his family. They first came here in 1959 and came back every year for over ten years. The town even holds a Charlie Chaplin Comedy Film Festival. The first of which was in 2011.
The other great thing about St Patrick's day is that it coincides with the Cheltenham National Hunt Racing Festival. This year the 17th of March falls on Gold Cup day and if you're Irish and you like horse racing you will probably be either in the Cotswolds or else glued to it on television. One of the former greats of National Hunt Racing was L'Escargot. He was trained in Ireland by Dan Moore and ridden to two Gold Cup victories in 1970 and 1971 by the legendary Tommy Carberry.  We are very proud in that the horse was bred by our grandmother Barbra O'Neill right here in Multyfarnham!
We have lots to do before the 17th so where ever you are in the world we wish you a very happy St Patrick's day.