We have been keeping busy here at Meab Enamels all Spring with work and other adventures. Summer has arrived and its time now to prepare for Bloom in the Phoenix Park which has to be one of the best gardening and horticultural shows in Europe. We will be there in the Irish Craft Village for the five days from Thursday the 1st to Monday the 5th of June. We will have a full selection of Meab Enamels Jewellery and Scarves at our stand and We would love to see you there.
It has been two years since we were at Bloom and its a great time of the year as everything literally is in Bloom. The days are long, we are getting heat and the Trees are weighed down with luscious leaves and perfumed blossoms.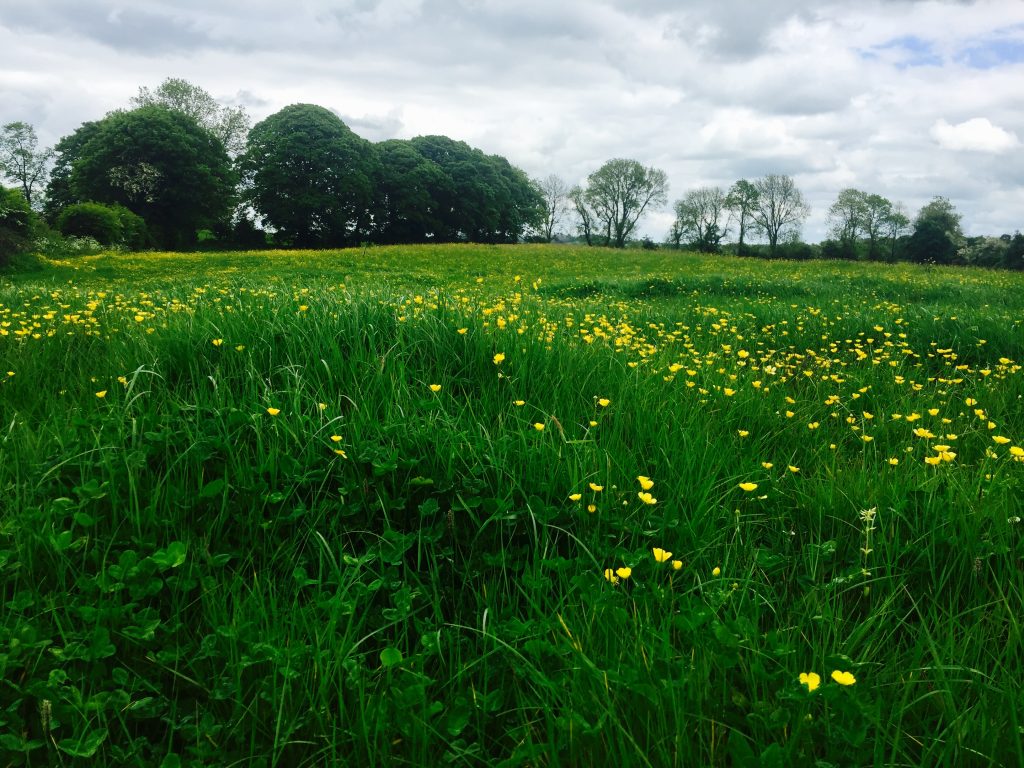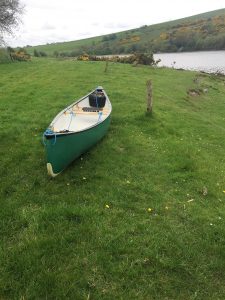 We have had plenty of adventures lately and one of my latest escapades has been into the world of canoeing. Not to be confused with kayaking, the canoe is an open boat capable of taking two to three people. As we live between two of the most beautiful and very different lakes in the midlands, Lough Owel and Lough Deravaragh, it was only a matter of time before we acquired a suitable vehicle in which to navigate them. I chose a Hou canoe which is manufactured in the UK and is a very good quality boat. The Prospector is a 15 foot canoe and is easy to lift by yourself and big enough to store gear in on an overnight trip in to the wild! If you are interested in doing some canoeing I would highly recommend a trip to County Leitrim for a days canoeing under the expert care of Adrienne and Graham of Adventure Gently guided canoe tours. We did this in early April and had a great day on the River Bonnet, Dromahair learning paddle skills and spotting Kingfishers!
Another great little discovery I made recently and I just have to share with you is the Ghille Kettle. It is a fantastic invention for boiling water very efficiently and for cooking on . The design of this simple device was developed in the mid 1800's by fishermen on the West coast of Ireland. They needed a kettle which would boil water in damp, cold conditions easily. The tinder used would often be damp and hard to find so they came up with this brilliant invention. Have a look at the following short video I made which shows how the thing works https://www.youtube.com/watch?v=NtOdA8iL9vE . I plan on using this a lot and it will be coming with me in the canoe at all times. For those of you who love the Bog, this could be the exact piece of equipment you were always dreaming of!
This May I managed to tick something off my bucket list; a trip to Chester for the races. Chester racecourse, also known as the Roodee is the oldest racecourse in England. Dating back to the 16th century it is also the smallest racecourse in England at 1 mile 1 furlong.
The highlights of the May racing festival at Chester are the derby trials. The Chester vase and the Dee Stakes were won by Venice Beach and Cliffs of Moher respectively. Whether either of these will be goo enough to win at Epsom only time will tell but I have a feeling that Cliffs of Moher will go very close! The highlight of the three days for me was watching (and backing) Frankie Dettori to win the Ormonde Stakes on Western Hymn. He gave his tricky mount an exceptional ride to beat the Ballydoyle favourite US Army Ranger right on the line.
Enjoy the long Summer evenings and we look forward to seeing you at Bloom in the Phoenix park!